A world of opportunities...
If you have already engaged the services of an architect we will be delighted to work with them.
Spectacular home builds to exceptional extensions…
If you are looking for an architect you may wish to contact one of those below, all of whom have experience working with the sips technologies and systems.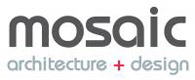 Keep Up-to-Date
Stay informed on the latest sips Industries and Self Building news by signing up to our monthly newsletter:
Get In Touch
For further information or all general enquiries about sips panels and projects, please fill in the enquiry form below:
Brochure Download
To download pdf files of our sales brochure and other sips technical specifications documents please click below:
Follow Us on Social Media

Accreditations and Qualifications