Streamlining the construction process...
The sips construction method allows you to work with your architect to make the best use of available space, tailoring your building to the way you live and keeping costs under control. sips construction allows you to maximise the use of space, free from many of the constraints imposed by other construction techniques. sips can be combined with many materials such as brick, steel, glass, wood, allowing your design to be led by aesthetic and function, rather than restricted by the construction method.
Always here to help you create something special…
Our experienced staff are available to assist you with all aspects of your project. We only need to be involved as much as you need us to be. You can use us just as a source of information and advice, but more typically you will use our full CAD service to prepare detailed drawings and calculations.
Construction based on pre-manufactured panels speeds construction immensely. Our experienced project managers and construction teams will work with you and typically the main structure of a building can be erected in just a few days. Panels are cut to exact dimensions in our factory before delivery to site, reducing on-site labour and minimising waste. With sips construction, your building will take shape quickly and our experienced staff will work closely with your architect, engineer and on-site staff to make the project run as smoothly as possible.
Take a look at our Case Studies.
sips technology has many advantages over traditional construction methods…
Strength, Efficiency and Ease

   FAST TRACK CONSTRUCTION

   ENERGY EFFICIENT
   COST EFFECTIVE

   ENVIRONMENTALLY STRONG
Panels can be used for diverse applications including internal and external walls, floors and roof surfaces.
Roof trusses are eliminated allowing you to create living space in the roof.
Structural superiority of panels has been proven by independent testing.
Massive energy saving is achieved – typically a 50% saving over conventional construction.
High thermal efficiency for the building envelope.
Smaller wall footprint than a conventional wall built to achieve an equivalent U-value.
sips Industries panels can be combined with many other materials including brick, block, stone, tiles, slate, wood, steel and glass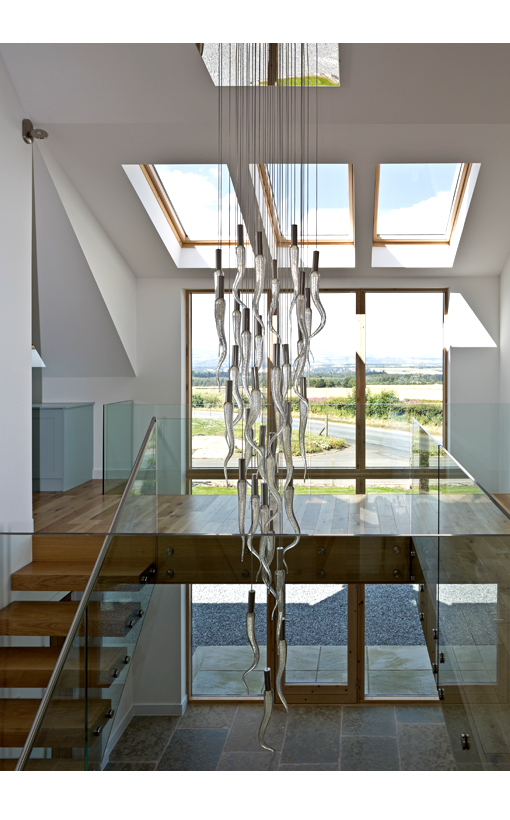 Advantages for the Builder
The simple construction speeds building up time 2 to 3 times compared to conventional systems.
There is a reduced need for supervision at the building site.
No specialized tools required.
Costings are simple and accurate. Pricing remains firm.
Advantages for the Architect
Assistance can be given from an early stage in the panel design process.
Provide freedom from the constraints of conventional building materials.
Provide full CAD assembly shop/drawings with every project.
sips can be used in many different applications including housing, light commercial and industrial buildings. It is also compatible with other forms of construction.
sips Industries panels can be used for extensions, loft conversions, barn conversions and roofs.
Advantages for the Designer
Assistance can be given from an early stage in the panel design process.
Provide design, engineering, estimating, construction support and site erection.
Provide full CAD assembly shop drawings with every project.
We are the only company offering complete sips Industries Panel technical and construction services.
Our panels are designed and manufactured for a wide variety of projects. We support individual and creative designs and we fabricate the panels according to your plans.
Advantages for the Occupier
Comfortable occupancy – the insulating, dense and non-permeable core of the sips Industries panel ensures your house is airtight, eliminating draughts and cold areas.
Maximising of space use – additional space is gained by using a panel roof system. A roof built from sips panels does not use roof trusses and is fully insulated, allowing full use of the roof space as additional living space or for impressive high ceilings.
Speed of build – building with panels reduces the build time when compared to standard construction methods, resulting in easier planning, less stress, less disruption and reduced labour costs.
Energy efficiency – low fuel bills due to the physical characteristics of our insulated panels. The rate that heat escapes from your building is reduced compared with standard builds. A sips house can save up to 60% on heating bills when compared to conventional construction.
Quieter occupancy – sound proofing is an important factor in today's buildings. There is an increasing need to exclude traffic and other external noise and growing recognition of the value of peaceful living or working environments. Whatever the requirements, sips Industries panels can be included as an integral part of the sound proofing design.
Keep Up-to-Date
Stay informed on the latest sips Industries and Self Building news by signing up to our monthly newsletter:
Get In Touch
For further information or all general enquiries about sips panels and projects, please fill in the enquiry form below:
Brochure Download
To download pdf files of our sales brochure and other sips technical specifications documents please click below:
Follow Us on Social Media

Accreditations and Qualifications